HOW TO ROCK MEN'S FORMAL LOOK
Posted on February 29 2016
Looking good isn't always about spending all your money and buying clothes from highly branded stores. Sometimes the little things that you do or don't may make you stand out in a crowd of well-dressed people. As surprising as it is, simply adorning a suit or any formal wear for that matter may not make you exceptional. Here are four things that can make you look extraordinary in your formal look:
Stir it up with a shirt
The days of wearing plain shirts under suits are far gone, unless you are at an event that gives a strict dress code. It's time to start thinking in polka dots, checks, stripes and subtle florals when it comes to shirts paired with suits. For much more formal events, try different collars to give the usual suit look a twist. The one above from Richard James granddad collar shirt can look striking with a blazer on or off at dinner.
Experiment with neck pieces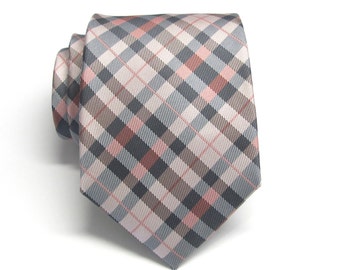 Add some personality to your blazer or suit with textured neck pieces. Make sure that your neck piece as well as your suit is seasonally appropriate in terms of material and colour. In spring/summer you can opt for a lighter weight linen or silks of corals or blues. Whereas winter can be the season of tweeds and wool of darker hues.
Seasonally appropriate colour is one thing, and personally appropriate colour is another. A bright orange suit may not look good on everyone. Try to find out the colours that suit you best, but don't hold back with just the black and blues. For those who are apprehensive about bright or patterned suits and jackets, start off small with a white or a blue with white designs. Blues, greens, burgundy and maroons are all the rage this season.
Get your pants right
After all the trouble to look good in your jackets or blazers, you do not want to miss out on the lower part. They are equally or even more important than you think. Imagine a dapper jacket with ill fitted jeans. Not something you would want to pair. On the other hand, try a blue jacket with some grey slim fit pants and a red bow tie for that extra zing and you've got yourself a smooth outfit that'd make you stand out in a crowd.
No matter what look you try, make sure to wear it with confidence!